03/02/2017 » The New AX12C Column Line Array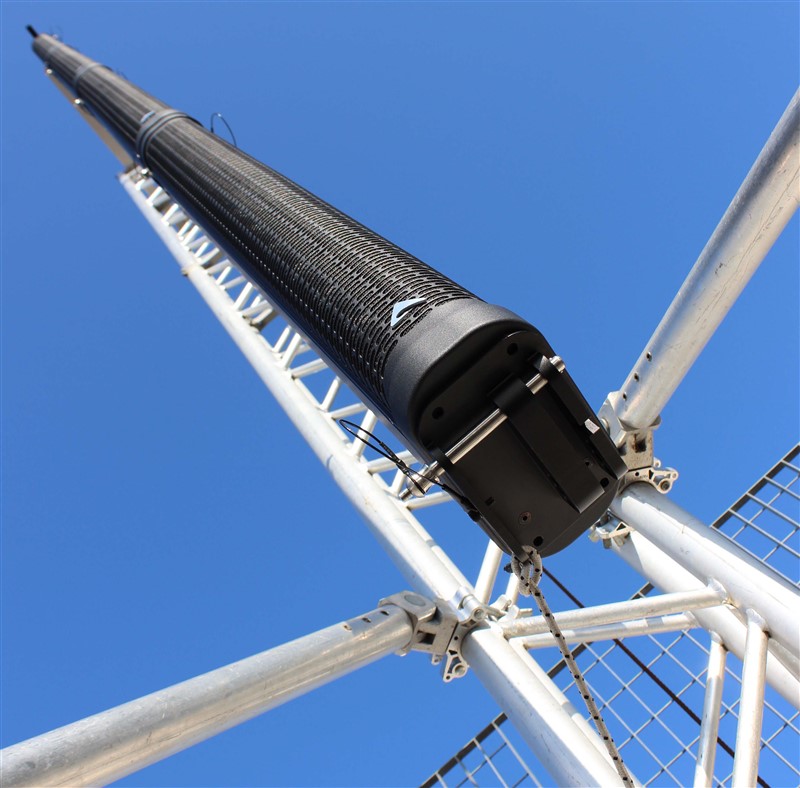 03/02/2017
Proel is introducing a brand new concept in the Axiom professional loudspeaker product range: a high power (720 W program), modular column line array designed for portable and permanently installed sound reinforcement applications requiring high power output and intelligibility in a very discreet physical package.
Consisting of twelve 3.5" neodymium waterproof cone transducers in an extruded aluminium frame, the AX12C ensures low weight, high strength and an unobtrusive profile that is ideally suited to traditional and contemporary church installations, transport facilities, retail environments, and commercial applications.
The internal construction of the aluminum frame structure is designed to provide transmission line back loading for the twelve drive units, resulting in clean mid-bass reproduction and natural cardioid behaviour. This feature, together with the Front Diffraction Waveguide (FDW) which delivers wide horizontal dispersion, ensures even frequency response and coherent sound image across a wide frontal area while reducing output behind the speakers, making the AX12C a perfect live band solution and reducing the requirement for separate stage monitors.
The AX12C line array module has been designed to be combined with the SW2100A, a compact and lightweight 21" subwoofer equipped with a 4000W Class D amplifier with Power Factor Correction and PROEL's proprietary 96kHz/40bit floating point CORE DSP. Up to four AX12C modules can be driven by one amplifier channel of the SW2100A subwoofer. The built-in CORE DSP, which can be also remotely controlled using PRONET AX software, provides 4 presets for different combinations: 2, 4 or 1 columns plus 1 user preset.
The supplied mounting hardware allows the AX12C to be mounted directly on top of the SW2100A subwoofer for fast setup in portable applications, while an optional flybar provides a method of suspending up to four connected columns, and an optional bracket allows wall mounting of up to two columns, in permanently installed applications.