03/09/2018 » Axiom Appoints QSL for S. African distribution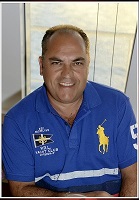 03/09/2018
Proel has further expanded its export distribution with the appointment of QSL Sound Products for the exclusive distribution of its Axiom professional loudspeaker products in South Africa. Founded in 2002, QSL supports an extensive dealer network of retail stores throughout the country, and also supplies the thriving live sound rental market in South Africa – one that is tightly connected with the tour market in the US, Australia and the UK.
"I recognised straight away the design innovation in Axiom's loudspeaker products," says QSL owner and director, Fernando Bernardo. "Particularly the transmission line backloading technology that gives the line arrays a natural cardioid behaviour. The product range is very comprehensive, and I think that all the products – line arrays, point source speakers, subwoofers and monitors – are well suited to our market. The potential is definitely there, as we will be taking these loudspeakers to our clients through our Audioprolite rental division, and showing them that Axiom can cater for their needs. We are excited and looking forward to bringing the Axiom brand to South Africa as well as to neighbouring countries."
"This forms another great partnership in our continued expansion across Africa and the Middle East," says Axiom Export Sales Manager Elio Caia. "We will be rolling out a series of training seminars in the near future, with which we hope to connect with the many audio professionals in South Africa and share with them the technologies and benefits of Axiom products. We look forward to a long and successful business releationship with QSL."