05/10/2018 » Axiom Appoints MDJ Music for Direct Distribution in France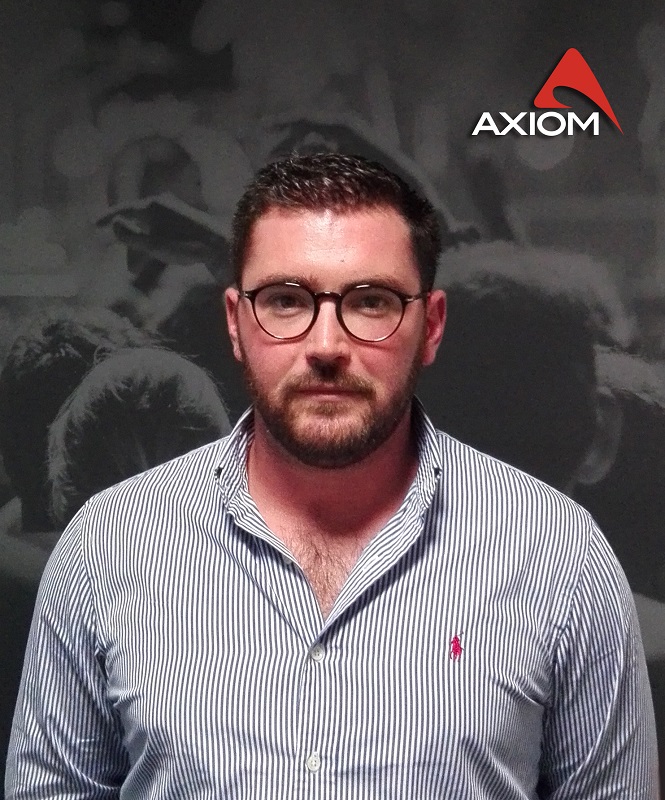 05/10/2018
PROEL has announced that effective October 1st, MDJ Music will be responsible for distribution and sales of the company's Axiom professional loudspeaker brand in France. Based in Domazan near Avignon in the south of France, MDJ has been a long-time partner with PROEL, having represented the company's products for many years. MDJ will carry through the development of Axiom in the French market headed up by experienced audio professional Dimitry Ribeiro, spearheaded by the brand's popular AX series of line array products including the new AX12C compact column array.
"MDJ is an important partner for PROEL," says export sales manager Elio Caia. "They represent the majority of the PROEL brands in France and are one of our most relevant partners in Europe. We decided to modify our approach to European distribution by appointing Dimitry as the Axiom sales manager for the entire French market and in this way we've been able to involve him more closely with our Axiom strategy, working together with our international sales office. This provides us with a better framework with which to study and implement our ideas for the French market and make improvements. By maintaining MDJ-SAS back-up support for the local market, MDJ-SAS and Axiom are now closer than ever before, and this will allow us to improve after-sales support, and demonstration and seminar organisation, with the final aim of expanding business in this country."
"I am very happy to accept this challenge," says MDJ's Dimitry Ribeiro, "and excited to be able to influence the growth of Axiom in France. This appointment allows me to propose to our customers a range of products with a quality charter as well as the style and reliability of Italian manufacturing. We will focus mainly on fixed installations and the PA rental market all over France, and to support these activities we plan seminars and demonstrations starting at the beginning of next year. I am looking forward to placing Axiom on the French market and creating a meaningful presence among consultants and systems integrators."
PROEL a annoncé qu'à compter du 1er octobre, MDJ Music sera responsable de la distribution et des ventes de la marque de haut-parleurs professionnels Axiom en France. Basé à Domazan près d'Avignon dans le sud de la France, MDJ est un partenaire de longue date de PROEL, ayant représenté les produits de la société pendant de nombreuses années. MDJ poursuivra le développement d'Axiom sur le marché français dirigé par le professionnel de l'audio expérimenté Dimitry Ribeiro, mené par la célèbre gamme de produits AX Line de la marque, y compris la nouvelle série de colonnes compactes AX12C.
«MDJ est un partenaire important pour PROE», a déclaré Elio Caia, directeur des ventes à l'exportation. «Ils représentent la majorité des marques PROEL en France et sont l'un de nos partenaires les plus importants en Europe. Nous avons décidé de modifier notre approche de la distribution européenne en nommant Dimitry en tant que responsable des ventes pour l'ensemble du marché français. Nous avons pu l'impliquer plus étroitement dans notre stratégie Axiom en collaboration avec notre bureau de vente international, ce qui nous fournit un meilleur cadre pour étudier et mettre en œuvre nos idées sur le marché français et apporter des améliorations. un soutien accru pour le marché local, MDJ-SAS et Axiom sont maintenant plus proches que jamais, ce qui nous permettra d'améliorer le service après-vente, les démonstrations et l'organisation de séminaires dans le but de développer nos activités dans ce pays.»
«Je suis très heureux d'accepter ce défi», déclare Dimitry Ribeiro du MDJ, «et excité de pouvoir influencer la croissance d'Axiom en France. Ce rendez-vous me permet de proposer à nos clients une gamme de produits avec une charte de qualité. Comme le style et la fiabilité de la fabrication italienne, nous allons nous concentrer principalement sur les installations fixes et le marché de la location de PA dans toute la France et pour soutenir ces activités, nous organisons des séminaires et des démonstrations dès le début de l'année prochaine, sur le marché français et créer une présence significative parmi les consultants et les intégrateurs de systèmes.»