02/12/2020 » New Sales organization in Poland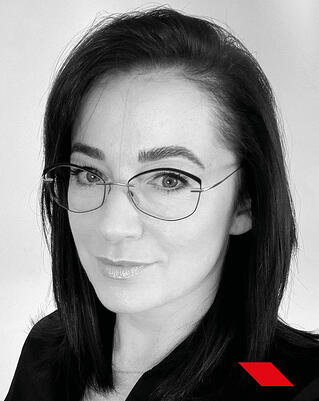 02/12/2020
PROEL SpA is pleased to introduce a new Polish sales organization, operative since November 1st.
PROEL has redefined its organization to distribute directly its proprietary brands in the Polish market, with thanks to the experience and professionality of the new Country Manager, Mrs Dagmara Majewska, who will expand and develop the presence in Poland to be closer to the customers and guarantee the market positioning of all the following PROEL's brands and lines: Proel and DH Stage Equipment. PROEL Sound Systems, Eikon Microphone and Headphone, the Musical Instrument brand line (Dexibell, Tamburo, Grassi, De Salvo, Vhienna) and Professionals brands Axiom, Sagitter and Proel Commercial Audio and Evac Systems.
"The Polish market is very important for PROEL and we are sure that staying closer to the customers is the key to provide the best products with the best service. Thanks to her experience and knowledge, Dagmara will bring all that PROEL offers directly to the best Polish partners. The incredible range of musical products and instruments will satisfy all our customers and end user's needs" said Marco Orfanelli, International Sales Manager for MI market.
"With Dagmaras' experience and the PROEL knowledge, this will allow us to bring the best professional solutions offered by our PRO lines, AXIOM, SAGITTER, COMMERCIAL AUDIO and EVAC Systems, into the Polish market, providing the best service and support to our customers" said Elio Caia, International Sales Manager for Professional market
.
"For over 14 years I have had the pleasure to work in the music industry in Poland and abroad and I am very happy that I joined the PROEL team since 01/09/2020. I hope that my years of experience in the industry, will allow me to provide you with service and support at a very high level, as I have provided so far. I approach this new challenge with great enthusiasm and I would like to present my current offer to our Polish customers with great pleasure, fully supported by the Italian PROEL Team" exclaimed Dagmara.
DAGMARA MAJEWSKA
Country Manager Poland
dagmara.majewska@proel.com
Mobile: +48 782 510 410